Member Activity
Surfed This Hour:
6
Surfed This Week:
116
Surfed This Month:
208
Members
Signups This Week:
25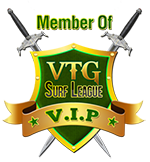 WELCOME TO LION HITS!
Traffic for your web sites! Here our amazing members love to visit your site in return you visit theirs :-) or you can purchase traffic at LION HITS :-)
This is a free service, it's made for you :-)
GET TRAFFIC, FRIENDS, VISITORS, LEADS, SIGN UPS AND SALES :-)
CHAT WITH OTHERS AND HAVE A LOT FUN!
If you do not want to surf and want your web site(s) to be visit by real people we can provide you with traffic. Contact us for advertising prices and abilities. For more information. Thank you so much :-)